Family Day on Aragon: Movie, museum
By Teresa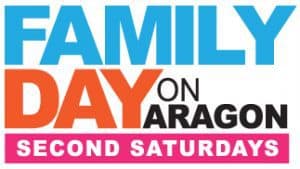 Family Day on Aragon is the second Saturday of the month in Coral Gables. That means discount movies at the Coral Gables Art Cinema in the mornings and free admission plus family arts and crafts at the Coral Gables Museum in the afternoon.
The Coral Gables Cinema will show a children's film at 11 a.m. on Saturday, April 11, and Sunday, April 12. Tickets are $5 and include a popcorn and soda for children under 12. This month's film is Follow that Bird.
The Coral Gables Museum will feature free arts and crafts and free admission from 2 p.m. to 5 p.m. Saturday, April 11. The theme for March is a celebration of the City of Coral Gables' 90th Anniversary with a cake cutting ceremony with Mayor Jim Mason, performance by Coral Gables Prep Academy Chorus Group, Orchestra Miami performing Little Red Riding Hood and Goldilocks and the Three Bears and a gallery scavenger hunt.
The Coral Gables Museum is at 285 Aragon Ave., Coral Gables, 33134.
Copyright Miami on the Cheap. The post Family Day on Aragon: Movie, museum appeared first on Miami on the Cheap.